Kentucky Disability Attorney
Have you been denied Social Security benefits? Let us help you. Kentucky attorney, Robert H. Cornett, has more than 30 years of experience in Social Security Disability Benefits (SSDI) and Supplemental Security Income (SSI) cases. At Cornett Law Office, if you have legitimate grounds, we will advise and represent you in every step of the way.
Even if you are not located in the Lexington, Kentucky area, that isn't a problem. Robert has represented clients all over the country including West Virginia, Alabama, Tennessee, Georgia and Oklahoma.
To show that we are committed to resolving disability issues, we take Social Security cases on a contingency basis: WE DO NOT GET PAID UNLESS YOU WIN. We represent social security clients throughout Kentucky and would be glad to discuss your case with you.
Call Us Today To Make An Appointment
You need a social security disability attorney that understands you are not only suffering from pain and physical impairments – you are truly fearful of what the future will bring for you and your family.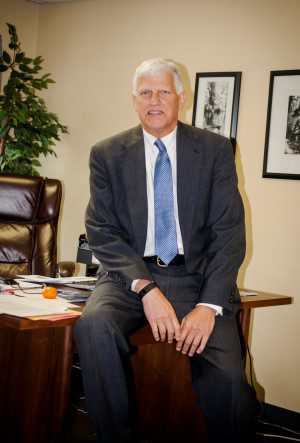 Associations:
Kentucky Bar Association
Cincinnati Bar Association
National Organization of Social Security Claimants' Representative (NOSSCR)
Education:
University of Kentucky School of Law 1979
Georgetown College 1975
I have practiced Social Security law for more than thirty years in Kentucky as well as many other states. I represented Social Security claimants in Breathitt County, KY from 1980-2000. Following that I moved to Georgetown, opened my law office and continued representing claimants from around the region.
In the past 35 years I have gained an enormous amount of experience and knowledge in navigating the Social Security claims process. I have represented more than 5000 clients, helping them to understand the system and advising them based on their specific claim.